Our meeting speakers are industry experts that have included developers, appraisers, environmental professionals, economic and market gurus, academia, government officials and so many more.

If you are interested in speaking at one of our meetings, please contact our President:

Randy Krise, CCIM
C: (239) 633-8672
Randy@KriseCG.com
November 18, 2022
Speaker:
Rick Ellis
Ellis & Associates
Topic:
Max LTV Loan Approvals, Current Rates & Effects of Ian on Lending Practices.
​
Topic: Navigating the Insurance Claims Process & FEMA's 50% Rule
Speakers:
Matt Simmon
Managing Partner
Maxwell Hendry & Simmons
and
Kara Jursinksi Murphy, LL.M., B.C.S., Partner
Law Office of Jursinski & Murphy
Meeting Cancelled to accommodate rebuilding efforts from the damage done by Hurricane Ian.
Topic: Intro to the Edison Awards
Speaker: Lindsay Burch, Director of Marketing & Client Engagement
The Edison Awards
Topic: Real Estate Roundtable
Deals and Strategies - Adapting in a Changing Market
Topic: What Does LOSOM Mean to You?
Speaker: Darren Rumbold, Ph.D., Director, Coastal Watershed Institute at the FGCU - The Water School​
239-590-7527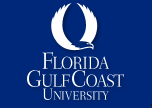 Topic: Deals, Dynamics & Dementia
Speaker: Gerarld Hendry, MAI, CCIM
Partner
Maxwell, Hendry & Simmons, LLC​
Topic: Our Best Side is Outside
Speaker: Dave Gammon, Director
Charlotte County Economic Development Office
​
Topic: Education Roundtable: The Market and Problems Encountered with Contracts
Speaker: Randy Krise, CCIM
Krise Real Estate Group
​
Topic: Estero Developments
Mary Gibbs, AICP
Director of Community Development
Village of Estero
O 239-221-5036
C 239-980-7732
Topic: The Future is So Bright We Have to Wear Shades
Kevin B. Anderson
Mayor
City of Fort Myers
O 239-321-7020
C 239-980-7732
Topic: Meeting the Current Challenges
Benjamin R Siegel, CPA, CM
Executive Director
Lee County Port Authority
Topic: Future Road Projects, the Workings of the MPO and the Funding Process for Transportation Projects
Don Scott, AICP
Executive Director
Lee County Metropolitan Planning Organization
The Court's at Your Service
Liza King, Chief Deputy Court Administrator
Administrative Office of the Courts
Twentieth Judicial Circuit of Florida
Topic: Construction Management Delivery Process
Dan Adams
Stevens Construction
The ROI of Sustainable Energy Efficient Developments
Diana Giraldo
CDR - Community Development Reimagined