Our meeting speakers are industry experts that have included developers, appraisers, environmental professionals, economic and market gurus, academia, government officials and so many more.

If you are interested in speaking at one of our meetings, please contact our President:

Randy Krise, CCIM
C: (239) 633-8672
Randy@KriseCG.com
September 23, 2022
Speaker: Lindsay Burch, Director of Marketing & Client Engagement
The Edison Awards
Topic: Intro to the Edison Awards
​
Lindsay Burch joined the Edison Awards in February of 2022 as the Director of Marketing & Client Engagement. Prior to working with the Edison Awards, Lindsay was the Director of Conferences at Gartner, where she led a global team of 14 to increase conference attendance, driving $27.5 million in sales to their 70+ annual events. Before moving to SWFL, Lindsay worked in Sales and Marketing for IHG, helping underperforming hotels build their sales and revenue management strategies. She earned her degree in Business and Marketing from Michigan State University in 2000 and has been doing everything in her power to avoid returning to the frigid north ever since. She has two sassy daughters (8 and 16), an Australian Shepherd who thinks she's a lap dog, and a fiancé who still opens her car doors to help keep her life balanced.​
​
Topic: Real Estate Roundtable
Deals and Strategies - Adapting in a Changing Market
Topic: What Does LOSOM Mean to You?
Speaker: Darren Rumbold, Ph.D., Director, Coastal Watershed Institute at the FGCU - The Water School​
239-590-7527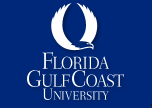 Topic: Deals, Dynamics & Dementia
Speaker: Gerarld Hendry, MAI, CCIM
Partner
Maxwell, Hendry & Simmons, LLC​
Topic: Our Best Side is Outside
Speaker: Dave Gammon, Director
Charlotte County Economic Development Office
​
Topic: Education Roundtable: The Market and Problems Encountered with Contracts
Speaker: Randy Krise, CCIM
Krise Real Estate Group
​
Topic: Estero Developments
Mary Gibbs, AICP
Director of Community Development
Village of Estero
O 239-221-5036
C 239-980-7732
Topic: The Future is So Bright We Have to Wear Shades
Kevin B. Anderson
Mayor
City of Fort Myers
O 239-321-7020
C 239-980-7732
Topic: Meeting the Current Challenges
Benjamin R Siegel, CPA, CM
Executive Director
Lee County Port Authority
Topic: Future Road Projects, the Workings of the MPO and the Funding Process for Transportation Projects
Don Scott, AICP
Executive Director
Lee County Metropolitan Planning Organization
The Court's at Your Service
Liza King, Chief Deputy Court Administrator
Administrative Office of the Courts
Twentieth Judicial Circuit of Florida
Topic: Construction Management Delivery Process
Dan Adams
Stevens Construction
The ROI of Sustainable Energy Efficient Developments
Diana Giraldo
CDR - Community Development Reimagined